On November 18th of this year, Formula One is coming to Las Vegas for the first ever Las Vegas Grand Prix. Starting with this blog and leading up to the race, TrueInsight will be doing a 5-part series tackling some of the different data and engineering challenges that come with Formula One racing. This series will cover topics including the real-time streaming of data dashboards, aerodynamics and structural effects of different car designs and signal and power analysis challenges that teams would potentially face. In Part One, we'll explore how Altair Panopticon could be used by teams for real-time streaming of data that could allow them to extract actionable insights and optimize their strategies on the fly.
What is Altair Panopticon?
Altair Panopticon is a real-time streaming analytics platform that empowers organizations across various industries to capture, visualize, and analyze streaming data in real time. Panopticon transforms raw data from diverse sources such as sensors, machines, markets, and more into dynamic visualizations and actionable insights.
What kind of data do F1 teams monitor throughout a race?
While every team can choose the different metrics and measurements they are monitoring, teams have access to data from car performance data like torque transfer between wheels, lap times, brake balance, speed, temperature, and G-force. There are hundreds of sensors on each car transmitting millions of data points that inform the engineering team in the garage, and on the pit wall, of the car's performance. The team principals use that data to make decisions about pit and driving strategy.
Using Panopticon to visualize data
As you can see from the simulated F1 video above, Panopticon offers real-time data streaming, which would allow race engineers to monitor important metrics. As the first example shows, measurements like car GPS and lap time; car speed, engine, brake, and tire temperature; tire pressure and suspension position, weather conditions; and steering, gear and fuel measurements are all shown in a single dashboard. While this kind of dashboard wouldn't be standard for most teams, they typically have between 12-20 engineers in their garage watching for specific measurements, each with their own dashboards to watch throughout the race.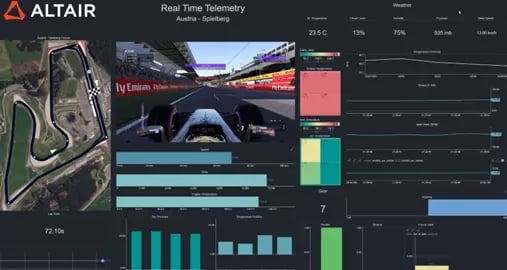 Fig 1: Initial dashboard with key performance metrics
In the video, you can also see how Panopticon allows users to interact with dashboards to gain additional insights. At the :59 second mark in the video, it shows how a user can select a subset of data that's of particular interest to them (in the example, they highlight the south corner of the track to see performance data specifically during that transition.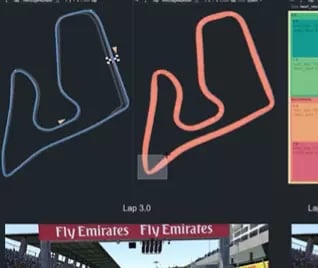 Fig 2: Selection of corner data
Since Panopticon is a part of the Altair Data Analytics portfolio, users would also have access to additional data analytics tools that could aid teams in strategy moving forward. Tools like Altair Monarch for combining, cleaning, and transforming data and Altair RapidMiner or Knowledge Studio to use prebuilt machine learning algorithms to understand what variables ultimately lead to race victory. That data can also be translated to design changes to keep teams as competitive as possible.
You can see how real-time streaming of data can seriously impact the success of a Formula One team. Panopticon customers also use these capabilities for streaming of financial trading data like Forex, Crypto and Stock Market information; Manufacturing floor data; Vehicle fleet management and more.
The video below shows how Prodrive, world leader in motorsports technology, uses Panopticon to get a clear view of engine performance to understand design and manufacturing problems, evaluate new components or materials and develop new designs.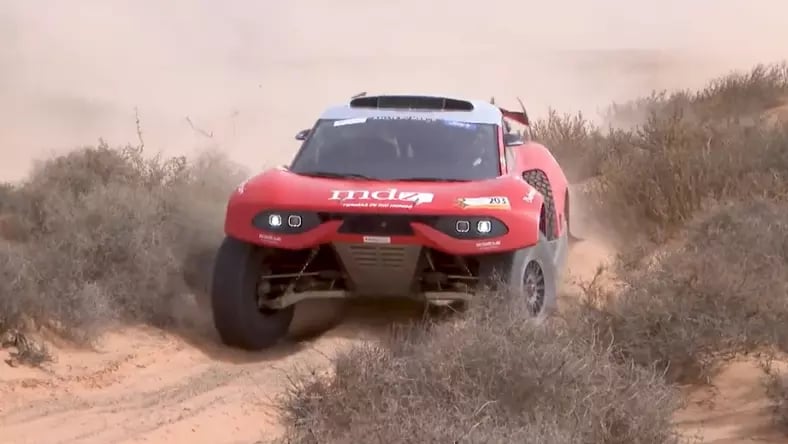 Real-time Visual Analytics for Motorsports
Altair continues to add more functionality to its portfolio that directly impacts its customers' abilities to solve problems in new and innovative ways. If you have any questions regarding Altair Panopticon, or any of the data analytics, machine learning or engineering simulation tools from Altair, don't hesitate to let us know.