Altair Engineering has long been known as a leading software solutions provider for mechanical engineering, offering products such as Altair HyperMesh, Altair OptiStruct, and Altair HyperWorks. However, what many users may not realize is that Altair also provides a suite of products for electrical and electronics engineering, including electromagnetics – both high and low frequency (EMC/EMI), PCB verification, power electronics simulation and electrification.
In this blog post, we will explore these electrical engineering solutions in more detail and highlight their competitive differentiators, but before we jump into the different solutions, I wanted to highlight a few things that are universal with all Altair software solutions:
Altair Units licensing model. This allows end users to access all the following tools at a lower cost than what you might expect for a single software solution with competitive tools.
No Cost Training. Altair also offers no cost training options for every customer that can be self-paced, or instructor led. Allows users to get up to speed faster and be more efficient.
Altair Feko:
Altair Feko is a comprehensive electromagnetic simulation software tool that provides solutions for antenna design, antenna placement optimization, electromagnetic compatibility (EMC), and electromagnetic interference (EMI). It uses full-wave and high-frequency techniques to simulate electromagnetic fields in complex structures, including metal, dielectric, and composite materials.
Key Capabilities
Variety of solver technology to ensure users can perform the most accurate analysis for their application.
Built-in specialized solutions for radio coverage, network planning and spectrum management.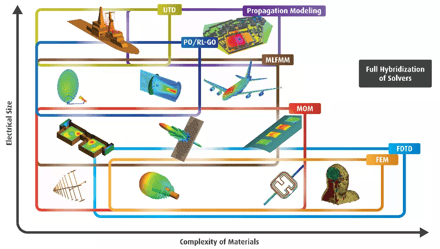 Fig 1: Solver offering within Altair Feko
Altair Flux:
Altair Flux is a low frequency, powerful electromagnetic and thermal simulation software tool that provides solutions for electromagnetic and thermal analysis. It is used for analyzing, and optimizing electric machines, sensors, transformers, actuators, and other electromagnetic devices. When coupled with structural analysis tools like Altair HyperWorks, users can run robust multiphysics simulations to ensure the most accurate results.
Key Capabilities
High-performance simulation solutions for electromagnetic and thermal analysis.
Flexible and versatile, high-level simulation capabilities for electric machines, transformers, and other electromagnetic devices.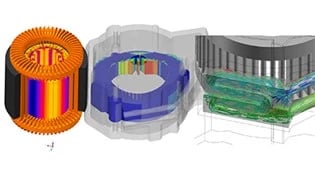 Fig 2: Altair Flux used in a multiphysics simulation.
Altair FluxMotor:
Built inside the Altair Flux interface, Altair FluxMotor is a specialized simulation software tool that provides solutions for e-motors and electric machines. It offers an additional range of capabilities for electrical engineers, including machine topology and sizing, magnetic and thermal analysis, efficiency mapping, and optimization.
Key Capabilities
Advanced simulation tools for analyzing complex electromagnetic and thermal fields that considers factors such as materials, cooling systems and manufacturing processes.
Intuitive interface enables users to recognize considerable time savings.

Fig 3: FluxMotor Ribbon Interface
Altair PSIM:
One of the newest additions to the Altair Engineering family, Altair PSIM is a leading power electronics simulation software tool that provides solutions for circuit simulation, control system design and power electronics simulation. It is used for understanding critical calculations like converter loss calculations, motor drive efficiency calculations, EMI simulation and more.
Key Capabilities
Active switch simulation, quick power loss calculations and embedded code generation.
Seamlessly integrate with other Altair products like Altair Activate, Embed, Flux and MotionSolve for a complete system of systems.
Library of prebuilt power electronics models for quick iterations.

Fig 4: Dropdown menu of built-in analysis suites
Altair PollEx:
Altair PollEx is a complete PCB (printed circuit board) verification environment that allows users to take the next step in their circuit board design. From design review and analysis to manufacturing assessment, users can be sure their circuit boards are functional and accurate. PollEx provides checks for signal integrity, power integrity, EMI vulnerability and ESD (electrostatic discharge) protection.
Key Capabilities
Import designs from all major ECAD development tools like Cadence, Mentor Graphics, Zuken and Altium.
Directly, integrate within existing PCB design tool, Altium. See PollEx for Altium for information about using PollEx within the Altium interface.
Import from and Export to other physics simulation tools, like Altair SimLab, for complete analysis including stress, vibration, thermal and drop tests.


Fig 5: Schematic Design Review in PollEx

Whether you are working on power electronics systems, RF and microwave engineering applications, or electromagnetic analysis and optimization, Altair Engineering offers a suite of powerful and specialized tools to help you design, simulate, and optimize your electrical, electronic, mechatronics and electromagnetic systems.
So, if you're an electrical engineer looking for a comprehensive suite of tools to help you with your simulation needs, we highly recommend considering the Altair Engineering solution. With advanced capabilities, user-friendly interfaces, and specialized applications, these tools can help you tackle even the most complex design challenges with ease and confidence at the lowest cost of ownership in the industry.