With the newest release of HyperMesh 2022.2 many users have been asking the question how do I access the classic interface of HyperMesh? In today's blog I am going to show you how you can access the classic interface with the newest release of HyperWorks 2022.2.
Step 1: Install 2022.2 HyperWorks
The Altair One portal is the location where users can download all Altair Software, manage licenses, find resources on learning and information, and get support for all Altair products. Our first step is to log in to Altair One with our Altair One username and password via the sign in button shown in Figure 1.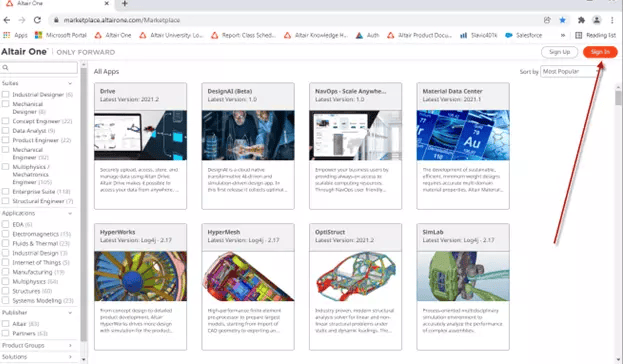 Figure 1: Altair One Portal Login

Once you click on the "Sign In" button, it will prompt you for your username and password, fill out your login information and sign in. As soon as you sign in, we need to download HyperWorks 2022.2. Click on the download icon for HyperWorks 2022.2 and begin the download process.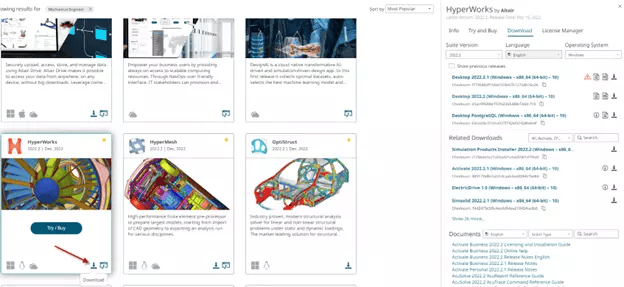 Figure 2: HyperWorks 2022.2 Download
Step 2: Access HyperMesh 2022.2
After installing HyperWorks 2022.2, the process begins by going to your Altair Folder Directory. In my case I click on my windows programs icon at the bottom left corner of my screen, and then I navigate to the Altair 2022.2 folder. Once in the folder, I look for HyperWorks 2022.2, and then right mouse button click and then select open file location.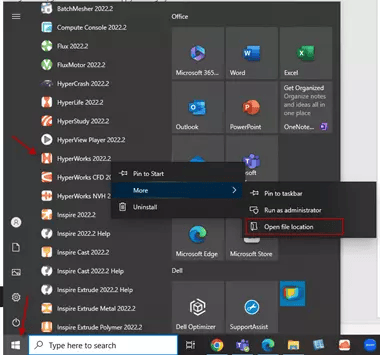 Figure 3: Open File Location of HyperWorks 2022.2

Immediately after clicking on open file location, it will bring up the folder directory. Right click within the directory and make sure your hidden icons are unchecked. After unchecking the hidden icons, you will see all the classic interface programs show up.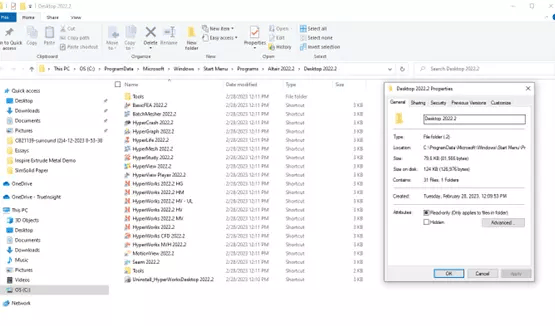 Figure 4: Location of Classic HyperMesh 2022.2 Interface
You can then grab these icons and place them on your desktop or whatever location you need so you can access them quickly in the future. You can also open the programs from this location by double clicking on any of the icons. In my case I double click on HyperMesh 2022.2, and the classic interface will open up!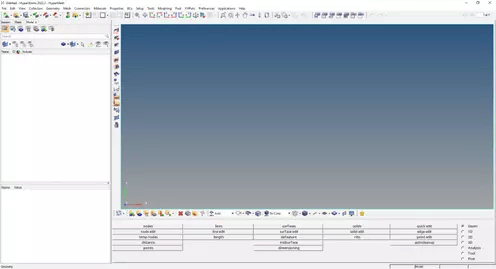 Figure 5: HyperMesh 2022.2 Interface

I hope this answers the question of how to access the classic interface for 2022.2. For more information on HyperWorks please reach out to us here at TrueInsight, and we will be happy to answer any questions you may have on HyperMesh or any Altair product.