With the average cost of a sheet metal die, sheet metal forming tools, and hot roll steel prices fluctuating throughout the year, having a simulation tool that will maximize your investment in this process can be extremely important. Altair Inspire Form, a simple yet robust simulation software, has emerged as a powerful tool that changes the way engineers approach forming and manufacturing processes, especially when designing parts early in the design cycle.
Some of the key capabilities of Altair Inspire Form are:
Complete stamping simulation solution to predict formability.
Understand potential defects like splits or wrinkles early in the product development cycle.
Multi-stage virtual tryout allows users to simulate single or multi-stage metal forming processes.
Accurately predict blank shapes to be nested in progressive and transfer die layouts.
One-step feasibility and nesting to product design groups.
Newly added functionality allows users to simulate hydroforming processes.
This blog post delves into the potential applications of Altair Inspire Form, showcasing its versatility and impact across various industries.
Automotive and Aerospace
The automotive and aerospace industries thrive on innovation and lightweight design. Altair Inspire Form plays perfectly in these sectors by enabling engineers to optimize sheet metal forming processes. With Inspire Form, intricate automotive components like car body panels, doors, and hoods can be simulated and analyzed for manufacturability, material utilization, and structural integrity. The software assists in predicting potential defects like wrinkling, tearing, and thinning, thus reducing costly trial-and-error cycles. In Fig. 1 below, you can see an example from an actual automotive manufacturing customer, Patrone and Mongiello.

Fig. 1: Virtual part (left), Simulation results (middle), Production part (right)
Rolling Out a Better Process - Customer Case Study
Industrial and Heavy Equipment
The manufacturing of industrial equipment and machinery involves a range of forming processes. Altair Inspire Form's applications extend to this sector, where it assists in simulating the forming of components such as large metal sheets, pipes, and tubes. By predicting potential issues like springback and deformation, engineers can optimize forming techniques and achieve high-quality, precision-engineered equipment.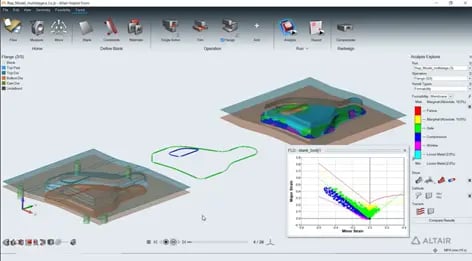 Fig 2: Strain during forming process using Inspire Form
Integration with Other Altair Inspire Tools
Because the Altair Licensing model is so flexible, if users purchase access to Inspire Form, they also get access to additional tools in the Inspire portfolio (and vice-versa). A typical end user could use Altair Inspire for geometry creation, initial FEA testing and topology/topography optimization, then within the same interface run an Inspire Form simulation to check for defects during the process.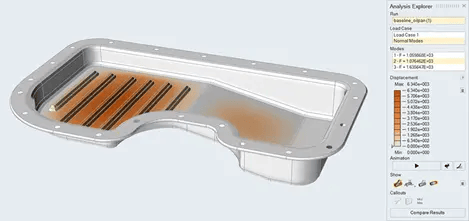 Fig 3: Topography Optimization results in Altair Inspire
Altair Inspire Form stands as a multifaceted tool that is complete across industries, offering a wide variety of applications that cater to the needs of modern design and manufacturing. Whether in automotive, aerospace or industrial applications, Inspire Form allows users to understand the manufacturability of their designs in an easy-to-use interface. Users can also transition into HyperForm in Altair HyperWorks for more advanced processes like composites and hot-forming. If you have questions on Inspire Form, want to see it in action or would like to request a trial, please email info@trueinsight.io with your contact information.