Flexible Subscription Licensing



Altair Units are a unique subscription licensing that provides customers with the ultimate flexibility. Instead of purchasing individual software applications, customers purchase Altair Units, enabling access to the entire Altair Product Portfolio. Engineering teams share Altair Units, allowing engineers to use the Altair software they need, when they need it, without necessitating the purchase of new software.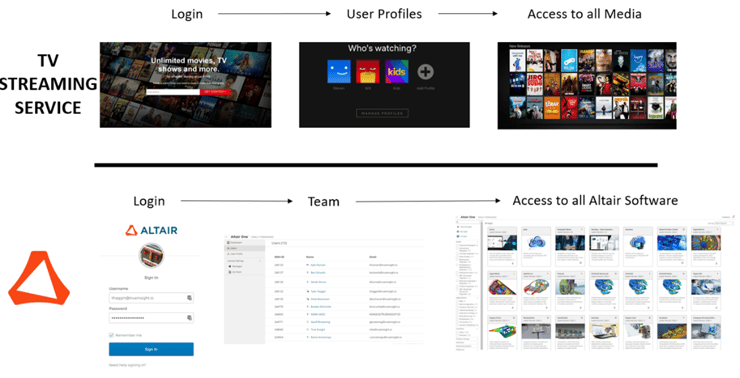 Specialized Packages
With Altair Units, you can purchase only what you need. From Industrial Designers and Concept Engineers to Multiphysics and Mechatronics suites, users can choose which tools fit their needs without paying for costly extras.
Altair One Cloud-Based License Management
Explore further with dynamic, collaborative access to simulation and data analytics technology plus scalable HPC and cloud resources, all in one place.
Mobilize resources quickly to meet real-time demand
Cut down time-to-market
Scale easily and pay only for what you need
Data always at your fingertips and managed for you
Leave the integrations to us so you don't need to be a cloud expert on every platform
Interested in learning more?
Reach out to our team by clicking the link below.