"Our decades of experience supporting engineering and validation-based solutions combined with Altair's best-in-class software solutions will help our customers take their innovations to the next level."

Not sure what product is right for you?

Use our solution finder to help you find the right software tools based on your simulation needs.

Altair Startup Program

Altair's Startup Program caters to the needs of newer companies looking to use high-end tools while growing their brand.
Get access to the best solutions for product development simulation, high-performance computing and data analytics.

TrueInsight Blog

We are committed to providing Altair users with relevant and worthwhile content. Check back regularly for new posts.
Learn More About Altair's Specialized Products
Products For Every Industry
Altair offers more than just Altair HyperWorks™, a leading engineering analysis and optimization tool, but their portfolio also includes powerful tools from simulation-driven design concepts to detailed virtual product validation and simplified modeling workflows to advanced high-fidelity model building.
Altair offers a unique set of simulation tools to evaluate product feasibility, optimize the manufacturing process, and run virtual try-outs for many traditional, subtractive, and additive manufacturing processes.
Electromagnetic compatibility (EMC) and electromagnetic interference (EMI) have become key topics with the proliferation of connected devices, both for component integration and satisfying EMC regulatory requirement.
Altair offers a wide variety of fluid flow simulation tools whether its general purpose CFD, application specific tools for aerospace and aerodynamics or particle-based dynamics.
Altair Compose, Altair Activate, and Altair Embed work together to provide a solution for designing, deploying, and integrating machine learning models within an organization.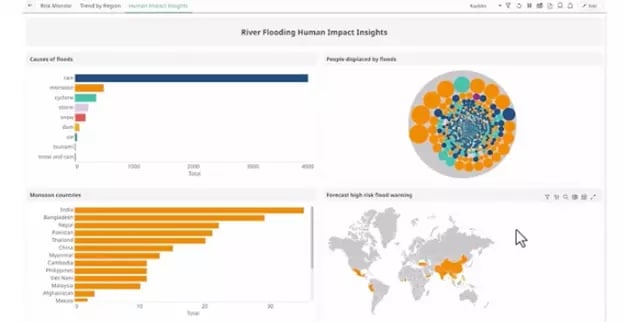 Data Analytics and Machine Learning
The Altair RapidMiner umbrella of products is a comprehensive and powerful suite of data science and machine learning tools designed to empower organizations to extract actionable insights from their data.
Learn about the different types of licenses
Modern Licensing for Scale & Value
Altair's licensing model allows to maximize the types of solutions they can solve at a lower cost.
Learn How To Access Your Products
Altair One™ Portal
Altair One™ is a single portal for Altair's products, accessible anywhere via standard workstations, PCs, laptops, and mobile devices.
Learn More About TrueInsight
About Us
Our goal is to provide the best software and support in the industry. Specializing in high-end product validation, we combine years of experience with Best-In-Class tools.
Learn More
Latest news & articles
From the Blog
Ready to Take the Next Step?